Pablo Picasso's masterpieces under the sky of Puglia
Art will stop in Puglia from next April 24 to November 4 2018 with the exhibition of the famous Spanish artist Pablo Picasso entitled "Picasso and the other half of the sky".
Martina Franca, world famous city for its baroque style, together with Ostuni, with its historic center with white walls, and Mesagne will be the locations that will host the important event simultaneously.
There are countless experiences proposals that can be made in the places hosting the exhibition. After visiting Pablo Picasso's exhibition, why do not take advantage of a guided tour to discover Apulia and its villages, its nature, its traditions and, last but not least, its extraordinary food and wine offer? Take advantage of the latest offers you can find on Terra che vive, ask for information or book directly through our portal.
Pablo Picasso and his women
But what is the other half of the sky for Picasso? A concept that seems to have a common thread with the rock masterpiece of the 70s "The dark side of the moon" of the Pink Floyd. Both have to do with the less rational aspects of human relationships, those that escape from the control of logic and are confused by the turbulence of the emotions.
The exhibition emphasizes the relationship of Picasso with women, tells the way to love them, to betray them, to move them away, to keep them tied to themselves, in a spiral that is repeated in each new relationship. An extremely current subject is the one on display at Martina Franca, Ostuni and Mesagne, in a period in which the chronicles are inflicted by the cases of feminicide and of discrimination towards the other half of the sky, the feminine one. Women become an integral part of the artist's life as the subject of his works.
The exhibition will be hosted in three locations of great architectural value:
Palazzo Ducale by Martina Franca;
Palazzo Tanzarella of Ostuni;
Norman-Swabian Castle of Mesagne.
It will also consist of approximately 300 works, including:
159 graphic works;
3 oil painting;
35 ceramics;
19 Francoise Gilot graphics, as told by herself, the only woman to be able to break up with the artist after his uncountable betrayals;
a watercolor of Dora Maar, a beautiful photographer with whom Picasso had a turbulent relationship; li>
80 photographs taken from Edward Quinn, a friend of Picasso and witness of the period in which the artist diverted his interest in pottery.
Schedules of the exhibition and prices of tickets
Opening hours of the exhibition "Picasso and the other half of the sky":
from Monday to Sunday from 10.00 am to 9.00 pm
In the months of June, July, August and September and only during the weekends, the hours will instead be the following:
Friday, Saturday and Sunday from 10.00 to 23.00.
Entry to the exhibition is allowed up to one hour before closing time.
The ticket prices of the exhibition are as follows:
children up to 6 years entry is free;
full admission € 12;
reduced admission (students up to 26 years, over 65, law enforcement and military personnel, teachers, registered journalists) 10 €;
groups of more than 20 people € 10;
boys from 7 to 17 years old € 9;
school children of more than 15 people € 9;
families (up to 4 people with children up to 14 years) € 25
Cost of tickets for guided tour of the exhibition:
guided tour at a single location € 35;
guided tour at the three locations € 100.
Not just art, choose the experiences that Terra che vive offers you
Why not take advantage of the many Experiences you could do in the beautiful cities that host the exhibition?
Martina Franca and Ostuni are two pearls of Puglia and Valle d'Itria that express their beauty architectural, naturalistic, together with their cultural heritage made of art and traditions, and food and wine rich in local specialties and excellent native wines.
We present some of the many activities that Terra che vive offers to those who want to get to know Puglia with all their own senses. Come out from the commercial circuit, we invite you to our specialties!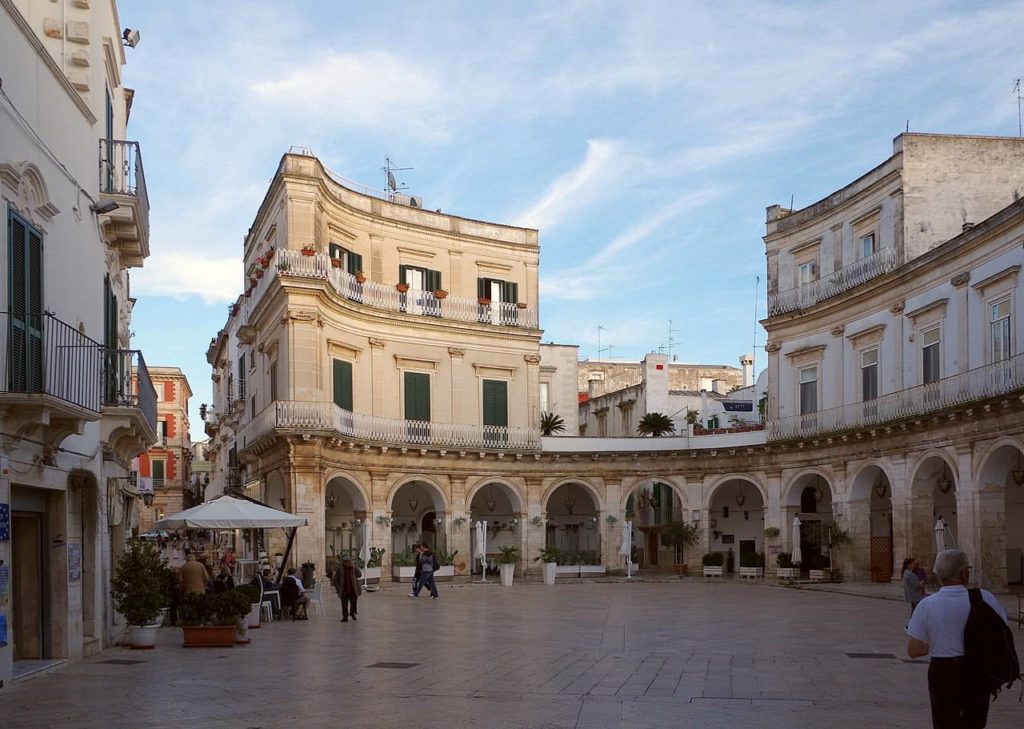 The activities to do in Martina Franca:
Visit a farm, its wood, its vineyard and taste the organic wine that produces accompanied by local products such as focaccia, friselle, capocollo, mozzarella (read our article The most beautiful farms immersed in the nature of Puglia);
Do a cooking class to learn how to prepare orecchiette and taste them cooked with a local recipe : the famous crudaiola or with turnip tops t(read our article Le orecchiette, the typical fresh pasta from Puglia);
Visit a dairy to find out how Martina Franca's dairy products are produced and taste them freshly made;
Visit a sausage factory that produces, in addition to many varieties of meats, the famous capocollo of Martina Franca (read our article The best salami of Puglia);
Do a pottery processing course and bring a souvenir created with your own hands;
Guided tour of the historical center of Martina Franca with typical local aperitif.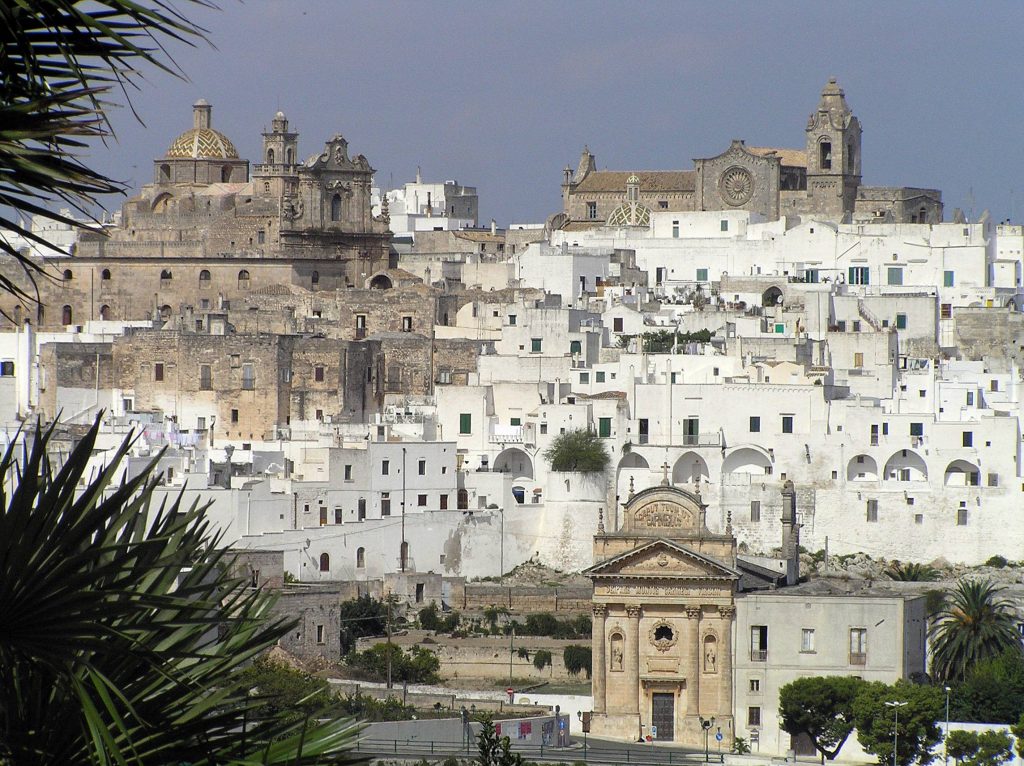 The activities to do in Ostuni:
Walk or bike ride in the plain of ancient olive groves followed by a tasting of extra virgin olive oil (read our article;
Visit the historic center of Ostuni, its white walls and its suggestive views;
Visit of the hypogean mill housed in an ancient farm followed by tasting of local products;
Trekking between Mediterranean scrub and sand dunes in the Parco delle Dune costiere;
Yoga by the sea or in the farm followed by tasting of herbal teas (read our article Yoga at sunset in a typical masseria).
The ones we have listed to you are just some of the many activities you could do in Puglia.
Do not hesitate to contact us to find out how to live them. We will answer all your questions!
Contact us to experience our activities
If our activities have aroused your interest, all you have to do is contact us and we will give you all the information you need. Contact us, it costs nothing!
Our beloved land of Puglia, a land that lives!
Come and experience it too, we are waiting for you!